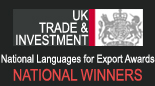 Accent Consultants
24 Hartford Road, Huntingdon,
Cambs., PE29 3QE, United Kingdom.
Tel.: + 44 (0)1480 412 120
Fax: + 44 (0)5601 151 800
Mobile: (0)7804 251237
E-mail: info@accentconsultants.co.uk
Contact Us

Registered with the Business Link
Supplier Brokerage Service
Technical Translation Services
Accent Consultants provides businesses with a wide range of Technical Translation Services, which cover everything from user manuals and marketing materials to PPT presentations, market research surveys, website content and more. Our technical translation expertise and experience covers a broad range of subjects, including the automotive industry, engineering, IT, telecommunications, medical, manufacturing, broadcast technology and electronics.
We have a large team of translators with specialist experience providing technical translation services across all language combinations. Some of the languages we offer technical translation services in include -amongst others- Arabic, Chinese, Czech, Dutch, English, French, German, Greek, Hungarian, Italian, Japanese, Portuguese, Russian, Spanish, and Swedish.
We pride ourselves on our attention to detail, accuracy and professionalism. Technical translation is a highly specialised skill and requires an experienced linguist to ensure that it is correct. Each member of our technical translation team must be highly qualified and translate exclusively into their native language, ensuring that the technical translations read like original documents.
Some of the technical documents businesses often need translated are, amongst others:
Data sheets

User guides

Online help

Troubleshooting guides

Technical handbooks.
We maintain our rigorously high standards in technical translation by only assigning technical translation work to specialist technical translators and proofreaders who will either have extensive experience working in the specific industry, or will have undergone dedicated technical translation training. This specialization means that terminology or constructions specific to technical documents will always be translated correctly.
Our experience in the translation of technical documentation provides a high quality, specialist technical translation service that our many prestigious clients have come to rely on and trust. You can rest assured we will deliver technical translations you can trust!
If would like to discuss your particular technical translation requirements in more detail, please contact us.
ALL LANGUAGES COVERED, FROM AFRIKAANS TO ZULU
LEGAL TRANSLATION | FINANCIAL TRANSLATION | MARKETING TRANSLATION
Testimonials
"This is the first time we have used Accent Consultants, as we required translations into French and German. The service has been 1st class: so quick and efficient, and at a very reasonable cost. I would highly recommend."
Lorraine Foster
Product Technology Manager
Charles Tyrwhitt
"Many thanks for the on-going support with our technical and marketing documentation into Russian, and with our Business Russian Language Training. Always accurate and delivered on time, it keeps our customers very happy. They also greatly appreciate our impressive progress communicating in their native language; the fact that we really enjoy our lessons immensely is just an added bonus."
Libor Hnilièka
European Sales Manager
SolvAir Limited
"Accent Consultants have translated difficult, specialist material for us to tight deadlines. Their work is consistently reliable and I'm impressed with their flexibility approach. We're a small, specialist environmental consultancy and are often faced with last-minute demands and so having an efficient and reliable translator only an email or phone call away is greatly appreciated."
Katherin Pertsinidis
Director of HR and Communications
The Biodiversity Consultancy Ltd