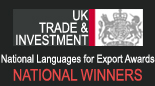 Accent Consultants
24 Hartford Road, Huntingdon,
Cambs., PE29 3QE, United Kingdom.
Tel.: + 44 (0)1480 412 120
Fax: + 44 (0)5601 151 800
Mobile: (0)7804 251237
E-mail: info@accentconsultants.co.uk
Contact Us

Registered with the Business Link
Supplier Brokerage Service
Certification, Notarization and Apostilled Translation Services
Certified Translation
Many translations of documents need to be certified before they will be accepted as "true" translations by certain bodies like the Home Office in immigration or citizenship cases, for instance. Some insurance companies, education institutions and the Passport Agency also require that translations are officially certified.
We regularly translate and certify birth, death and marriage certificates, educational qualification certificates and other "official" documents. Just mention it at the time of requesting your translation, as there is a small additional charge for this service. If you have any questions or are unsure about what type of certification you will need, contact us we will do our best to clarify any doubts. Please note that we are only able to certify and notarize translations that have been completed by us.

Notarized Translation
Translated documents for use abroad usually need to be certified and signed by us in front of a Notary Public. The certified translation will then be stamped and signed also by the Notary Public. This is called a Notarized Translation and it differs from a standard certification, so please make sure you specify clearly which one you need. It is important that you check with the appropriate authority which type of certification they will accept, as it varies between bodies.
We regularly carry out Notarized Translations for businesses and individuals alike, from Annual Reports to Articles of Association. Please note that we are only able to certify and notarize translations that have been completed by us.
Legalization Service, or Apostille
Sometimes the authorities require some notarized documents to be further certified by the British and Commonwealth Office (FCO). This is what is called an Apostille. In some cases a further consular legalization is also required.
An Apostille is a certificate confirming that a signature or seal on a document is genuine. The process of obtaining an Apostille is called Legalization. The reason for legalizing a document issued in the UK is so that it will be recognized as genuine when used outside the UK. Some of the reasons why you might need an Apostille in a document are marriage abroad, the purchase of a property abroad or if your company is carrying out business abroad.
An Apostille is required before certain United Kingdom documents can be used overseas. It is usually required where overseas officials are not able to determine on first hand the authenticity of United Kingdom documents. Please note that having a document legalized does not mean that its contents are accurate, and it does not carry any sort of official approval by the FCO.
An Apostille is also a form of authentication issued to documents for use in countries that participate in the Hague Convention of 1961, as it abolished the requirement of diplomatic and consular legalization for public documents originating in one Convention country and intended for use in another.
Although many different types of documents can be legalized, the procedure and costs are always the same, regardless of the type of document. If the document bears an original signature, seal or stamp from a UK public organization or official, then the Foreign and Commonwealth Office (FCO) will in most cases legalise it.
These include registrars of births, deaths and marriages; solicitors or notaries public registered with the Law or Notaries Societies; doctors registered with the General Medical Council; veterinary surgeons; coroners, and members of the diplomatic corps (foreign diplomats) accredited to the UK.
In summary, the Legalization Office will attach an Apostille to: UK educational documents; UK birth, death, marriage and civil partnership certificates; UK Certificates of No Impediment (CNIs); Deeds Poll; some types of religious documents; UK court documents; Powers of Attorney; wills; affidavits and others.
We regularly carry out Notarized Translations which later require an Apostille, from Company registration documents to marriage certificates. Please note that we are only able to certify and notarize translations that have been completed by us.
List of Signatories of The Hague and European Conventions
Please bear in mind that a change of status of a country can affect treaty obligation, so always check with the relevant authorities what their current requirements are.
Albania
Argentina
Australia
Austria
Bahamas
Belarus
Belgium
Belize
Bosnia and Herzegovina
Bulgaria
Burkina Faso
Canada (most states)
Chile
China, People's Republic of
Colombia
Croatia
Cyprus (Southern)
Czech Republic
Denmark
Ecuador
Estonia
Finland
France
Georgia

Germany
Greece
Honduras
Hong Kong
Hungary
Iceland
India
Ireland, Republic of
Israel
Italy
Japan
Korea, Republic of
Latvia
Liechtenstein
Lithuania
Luxembourg
Macao
Macedonia
Malta
Mauritius
Mexico
Monaco
Montenegro
Netherlands
New Zealand
Norway
Panama

Poland
Portugal
Romania
Russian Federation
Serbia
Slovakia
Slovenia
South Africa
Spain
St Kitts and Nevis
Suriname
Sweden
Switzerland
Turkey
Turkmenistan
Ukraine
United Kingdom of Great Britain and Northern Ireland
United States of America
Venezuela
Yugoslavia, Federal Republic of
Zimbabwe
Consular Legalization
If the country where you are going to use your translated document is not party to The Hague Convention of 1961, authentication (or legalization) by the consulate of the country in question is often required.
In some cases, legalization by the Foreign and Commonwealth Office (Apostille) must be carried out before taking the document to the consulate, but sometimes the translated document can be taken directly to the consulate for legalization.
As the requirement for consular legalization varies from country to country, we advise you to contact the consulate, high commission or embassy of the country concerned to verify what it is that they require.
Testimonials
"My partner and I used Accent Consultants to get translations done in order to get married in Greece, as we did not use a travel agent to plan the day we ended up leaving ourselves quite short of time to get the documents translated, legalized and notarized. Accent did a fantastic job of getting all the documents translated, legalized, notarized and back to us on a very short time scale. Were it not for Accent we would not have been able to get married abroad and would have incurred significant cancellation costs for ourselves and the 30 guests who travelled with us. The process was very straight forward, we sent the documents across and Accent did the rest, leaving us free to deal with all the other arrangements".
Philip Butterfield
Area Facilities Manager
Monteray Limited, Cambridge Trunks
"I would like to thank Maria and her team for her help and the fantastic service delivered at Accent Consultants. I had our birth certificates and our certificates of no impediment to marry translated into Italian, certified and notarized by them and I found them to be extremely helpful and reassuring; and I am grateful for getting the work done as quickly as possible. I would certainly recommend them in the future."
Sally Haselhurst
New Business Manager
Royal Mail
"I was really happy with the service from Maria and Accent Consultants. They translated all my documents into excellent German, and returned them all really quickly to me. I can highly recommend their services."
Sandra Sidllowski
EMEA Maintenance Inside Sales Administrator
SafeNet UK Ltd
"I cannot thank Maria and her team enough for the help and service they provided us with. We chose Accent as they seemed friendly and were reasonably priced. They initially translated our documents efficiently, but we then discovered that additional papers were needed at very short notice. Maria really went the extra mile to help us and got our documents translated at notarized extremely quickly; she really got us out of a very difficult situation. We cannot recommend Accent highly enough."

Nick Hills
Managing Director
Callmaster Mobile Ltd
"All documents arrived promptly, duly translated, certified and notarized. It has been an absolute pleasure to deal with such an efficient, helpful, and friendly business. You deserve every success!"
Christopher Mason
Company Director
Ginger Boy Productions Ltd.
"We needed some documentation translated, certified, notarized and Apostilled urgently to meet the deadline for our VAT refund claim in Spain. Not only we received a thorough service, but we were also advised of a legal issue with our power of attorney which would have prevented us from using any of the paperwork once it was all done as it was not allowed under British legislation! We didn't know this and thankfully we were informed before we wasted our money having it all translated, notarized and Apostilled only to find out that it was not usable as it didn't comply with UK legislation; and this was offered as a free service before any translation work was even commissioned! Their kindness and professionalism allowed us to have the power of attorney redrawn in accordance to the current legislation, which of course delayed the whole process, and still have all the documents translated, certified, notarized and Apostilled within our very tight deadline. They even booked all the appointments for us, so it was truly a one stop service with all the hassle taking out of it. We received all documents promptly, duly translated, certified, notarized and Apostilled - and in compliance with the UK law, which they wouldn't have been otherwise! Not only it saved us a lot of money, but they also worked around the clock to meet an extremely tight deadline. Maria and her team were indeed a God sent, and we will certainly be using their services again for any further language needs we may have."
Rachel Ford
Company Secretary
Cafedirect plc